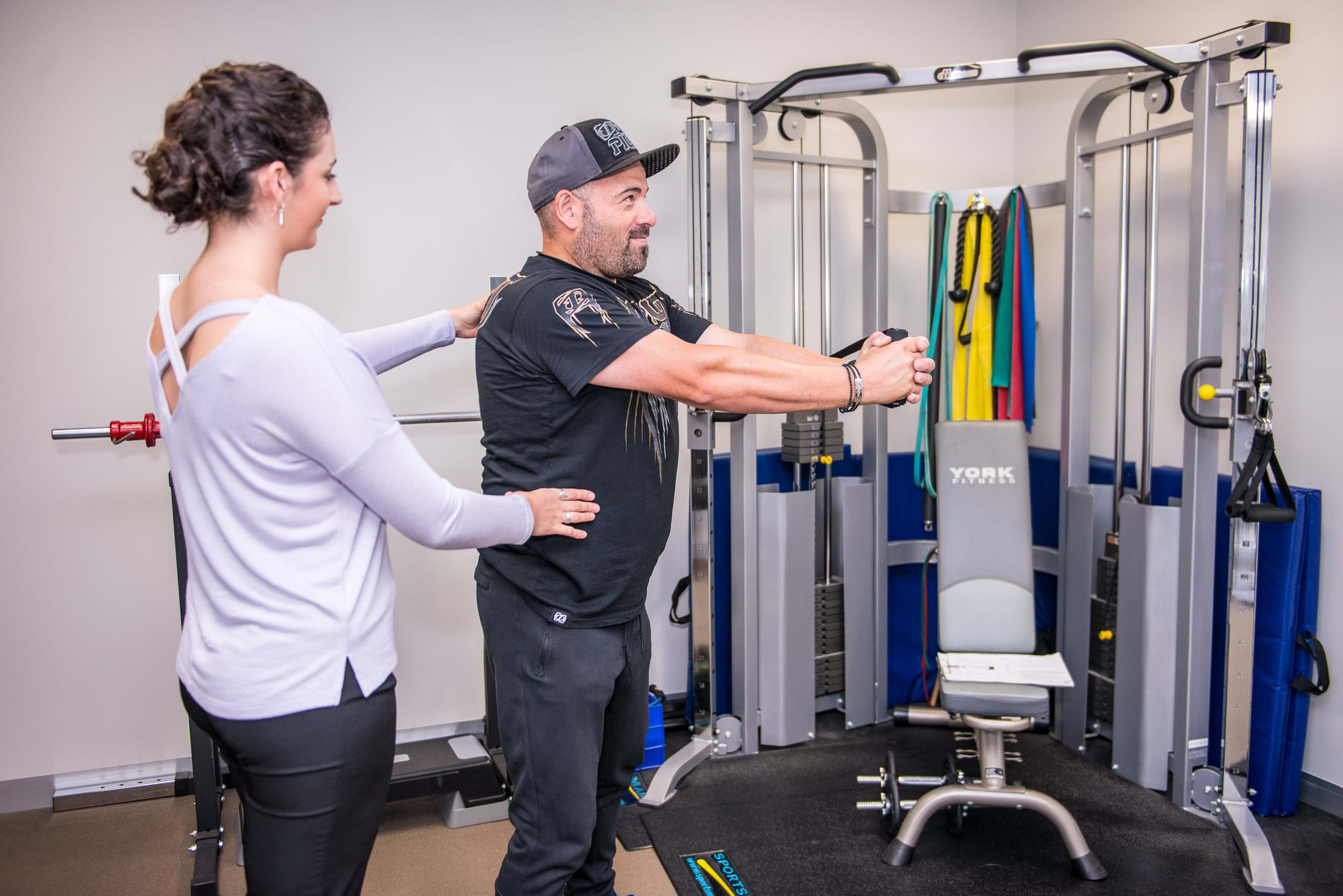 Musculoskeletal injuries
Our Physiotherapy and Exercise Physiology teams work with GPs and surgeons to help patients recover from musculoskeletal injuries.
Our approach is to partner with patients to help them recover by combining physiotherapy with prescribed exercise.
For most patients, treatment starts with one of our physio team managing acute pain and inflammation. They then consult with one of our exercise physiologists to take their rehab to the next level.
Led by Craig Harrison, our team has extensive experience working with:
Lower back pain
Muscle strain
Ligament injuries
Tendonitis
Shoulder pain and shoulder rehab exercises
Sciatica
Neck pain
Tennis elbow and golfer's elbow
Hip pain
Knee pain and Knee injuries - including rheumatoid arthritis.
Bursitis
Plantar fasciitis