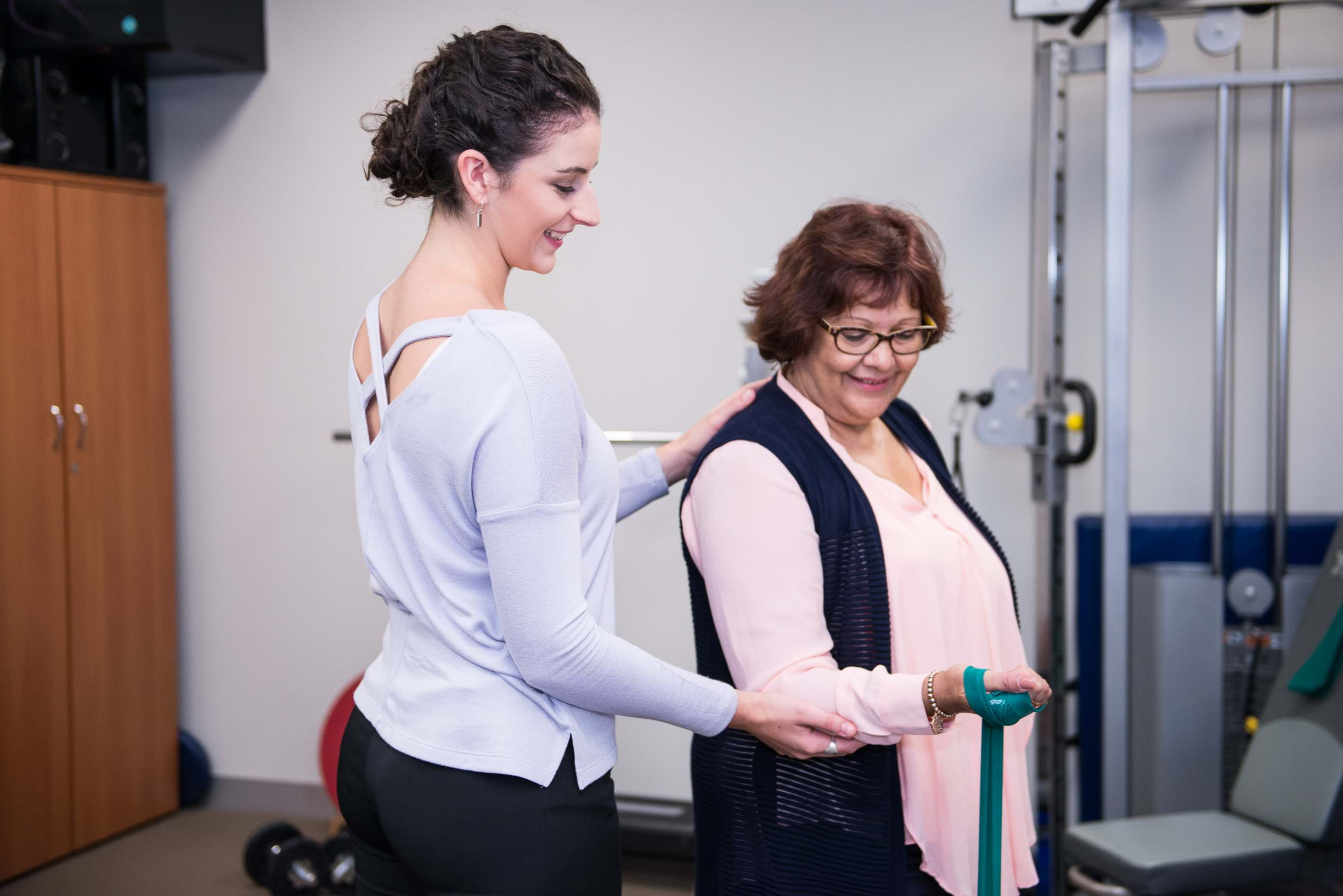 Exercise Oncology
The use of prescribed exercise programs is recognised by medical science as an emerging area helping patients recover from the treatment of cancer.
Research shows cancer patients who return to exercise can reduce their chances of recurrence and experience fewer treatment-related adverse effects.
Led by Hayley Owens, our specialist team helps patients with safe and effective exercise based on the latest scientific understanding of exercise and cancer.
Properly prescribed exercise plans can help:
counteract feelings of anxiety and depression
reduce fatigue
improve heart and lung function
improve strength and muscle mass or tone
improve sense of balance
reduce the risk of heart disease, diabetes, osteoporosis and some forms of cancer
We work closely with patients, taking into account their medical treatment and emotional wellbeing.
Our patients find improving their fitness improves their state of mind and helps make everyday activities and life that much easier.